C.En has developed a new technology that safely stores hydrogen gas in order to meet global energy demands. The C.En hydrogen storage system composed of glass hollow fibers can be used in transportation or electronic sectors. For showing the feasability of such applications different prototypes were developed.
Hydrogen Bike:
A bicycle driving with the energy carrier of the future: HYDROGEN!
The installed hydrogen storage system combined with a commercial available fuel cell delivers the electric energy necessary to run the 250W electric motor. No battery is required to operate that bike wherefore the time consuming recharge process has been obmitted. Instead of that the refueling process of C.En's hydrogen storage system takes only about 1 minute!
The protection shell made of carbon fiber combines safe and lightweight design and is adaptable to any shape of bike frame. The special design of the applied frame allows the integration of the storage system without any handicap.
Hydrogen Scooter: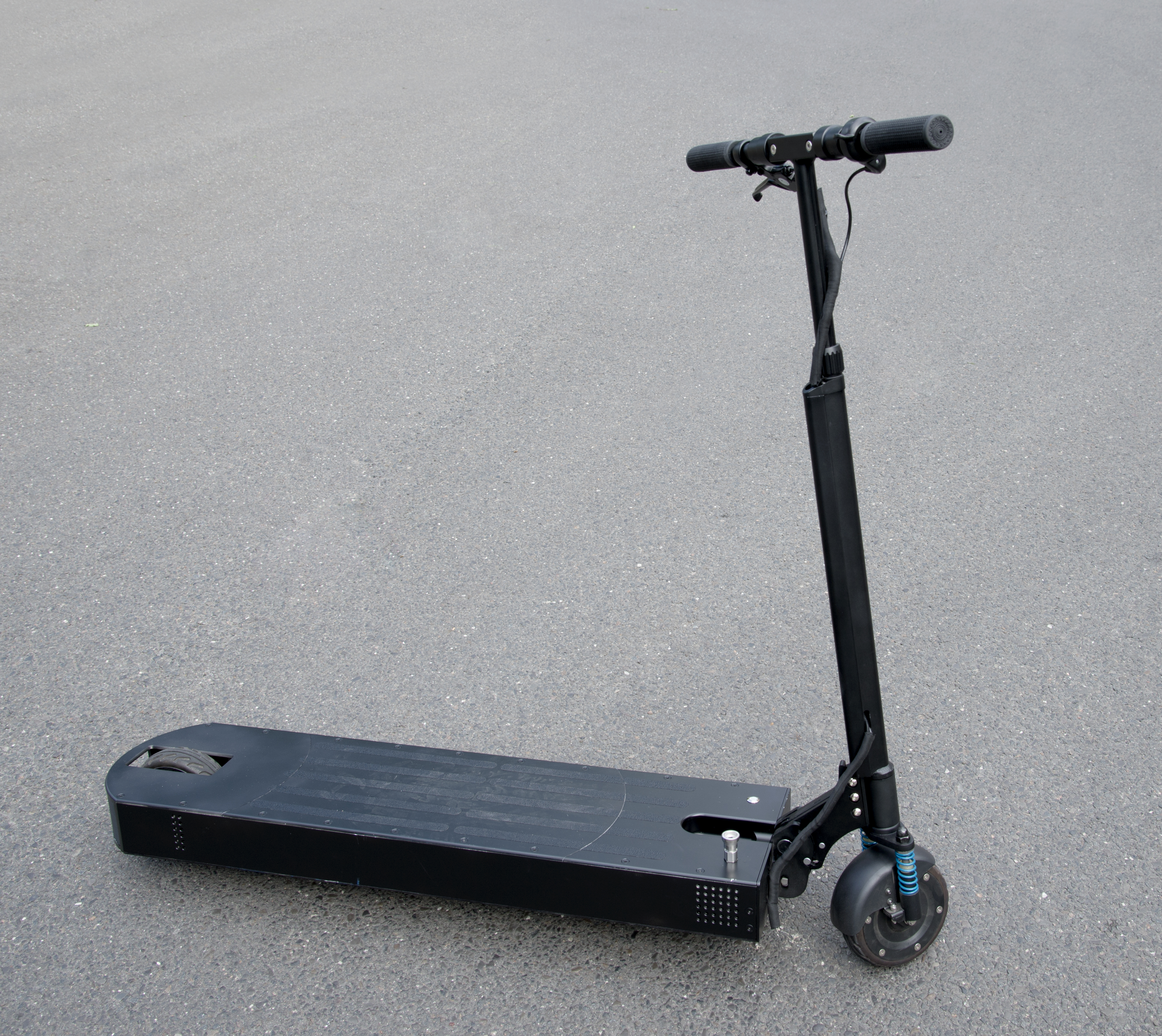 C.En presents a hydrogen operated scooter.
All parts needed are intergrated and protected in the framework. A 300W fuel cell provides enough power competitive to battery driven scooters. The refueling of the hollow glassfiber storage system takes about 1 minute.
The storage system is shockresistant covered and protected by the framework. An additional protection shell is not required in that design.
Mobile Power Pack: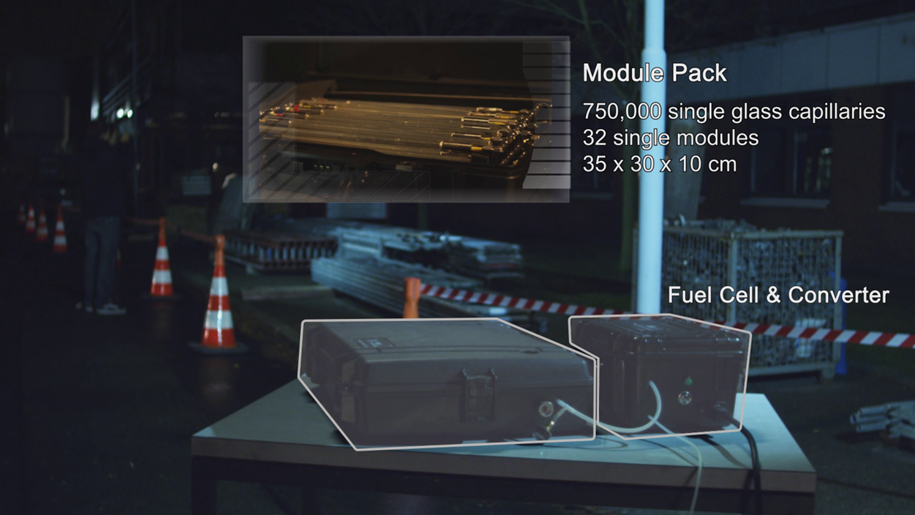 A mobile power pack and energy generator consiting of two cases: one for hydrogen storage and one for energy generation.
The power pack is scaleable to any demands of application. A portable energy pack can be installed in one small case providing enough power for electronic devices. The refueling is feasible during operation. The power has not to be switched off. The scale-up to wheeled power units or emergency power generators is achievable.
Due to production energy with a fuel cell no exhaust gases or noise is created. The application is possible even indoor or in sensitive sectors.
Mobile Traffic Lights: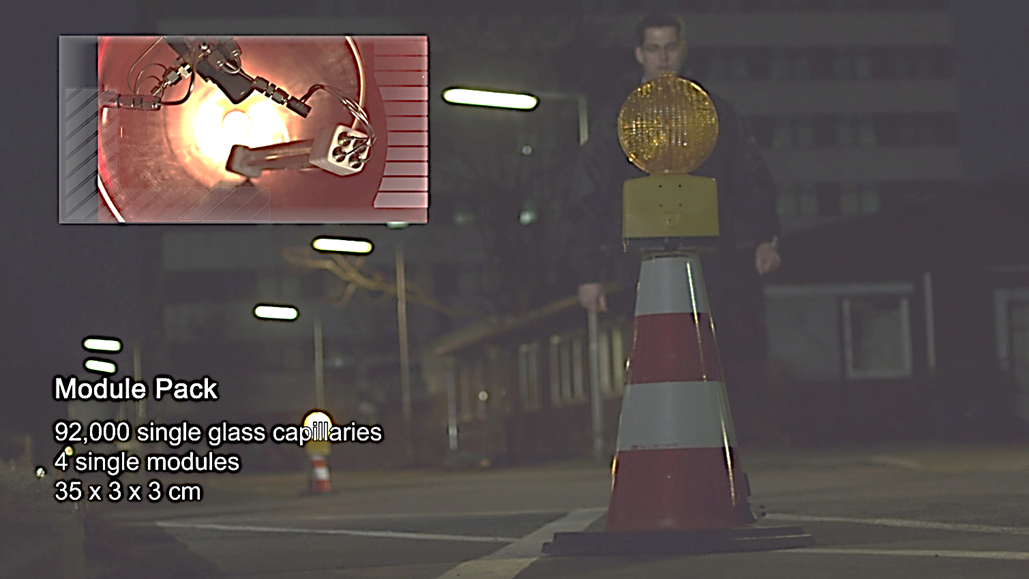 An universal tool for various field of applications.
The integrated C.En hydrogen storage system made of a high number of hollow glass fibers allows the usage independent from batteries. The implemented re-fueling system composed of commercial available components simplifies the oparation. A small low voltage fuel cell provides the required power for the traffic light. Batteries does not have to be changed or rechanrged anymore. The re-fueling of the storage system is done in seconds. Scaleable for the intended purpose the period of operation can be changed.